Phone loop




Samsung Mobile Design Competition, 2019
Concept ideation, Industrial design, Interaction design

Collaborated with
Yuseon Choe, Yunsoo Choi











Flexible display technology is one of the most important features in upcomming future mobile, consumer electronics market. Mobile experience will be radically changed by this technology, and designers should come with new concepts and user experience to deliver the best usability to the users.




What if we could use flexible display technology into phone strap?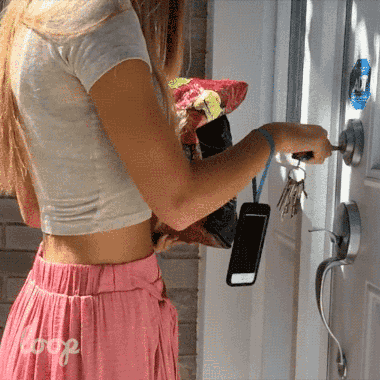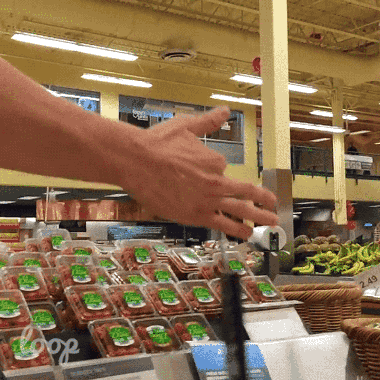 Image credit: Loop, GoStrap, TFY


Using phone strap as another interactive medium, the strap will work as a physical interface to fill the gap between screen and the physical environment.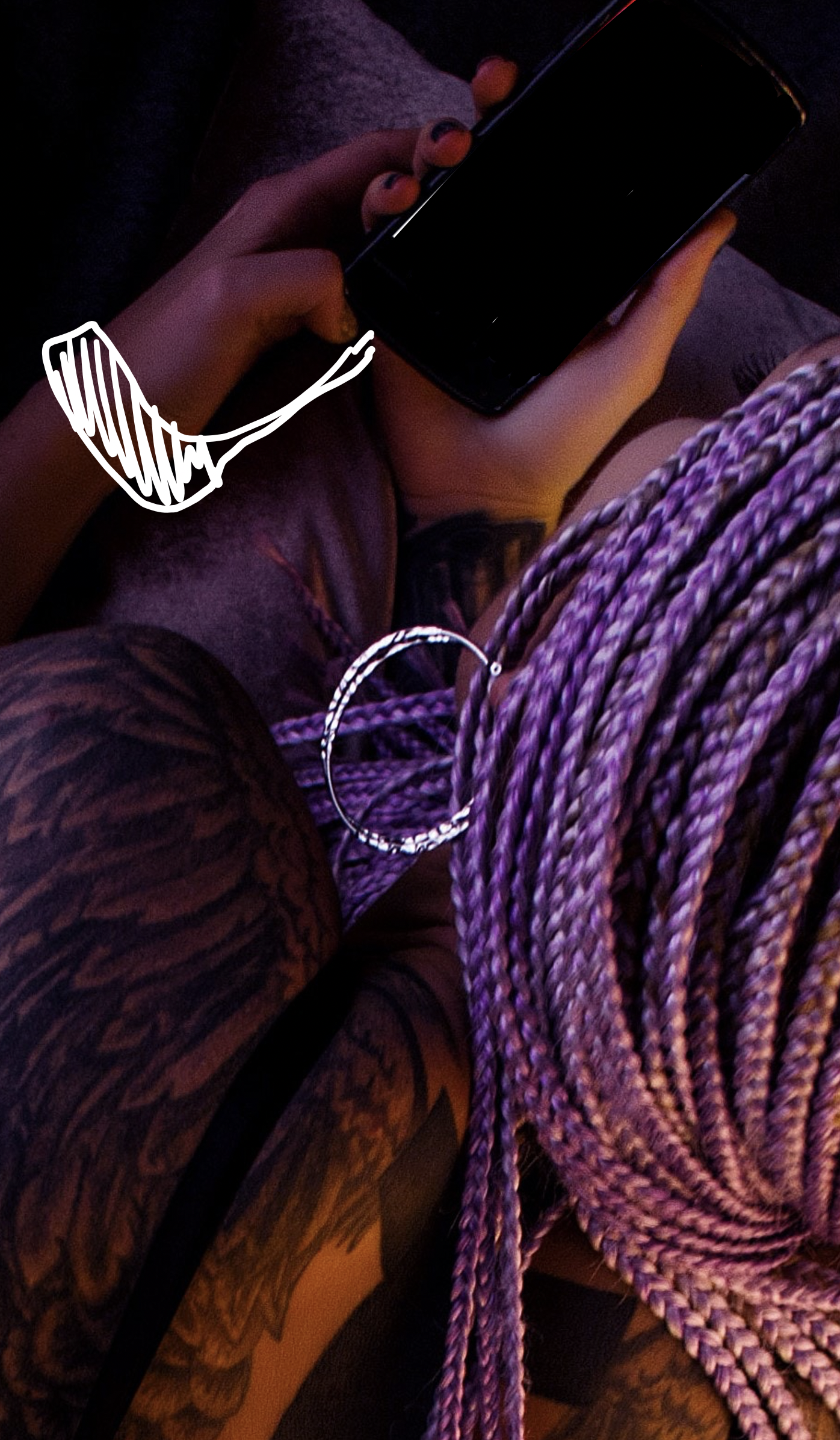 Final render images
Users can use the loop as another domain of interface, extending the original surface area of tablet devices.
Users can use the strap as a physical link to put wireless earbuds aside jeans and belts. It will work both functionally and aesthetically.
Fundamentally, loop does the physical work as the phone strap, but on top of that, when they are on the user's hands, they can deliver the user's identity by displaying favorite images or moving patterns.
Concept presentation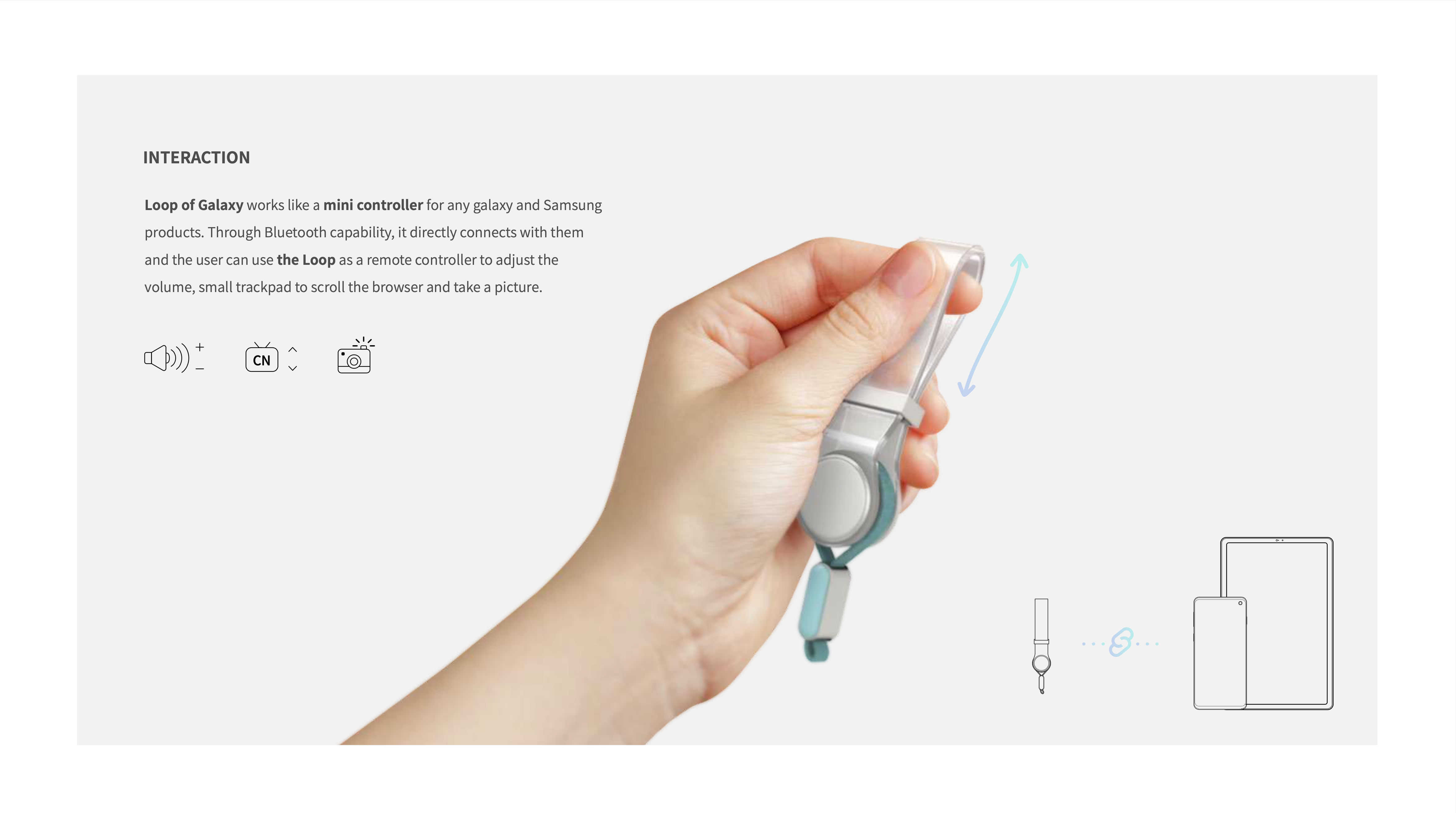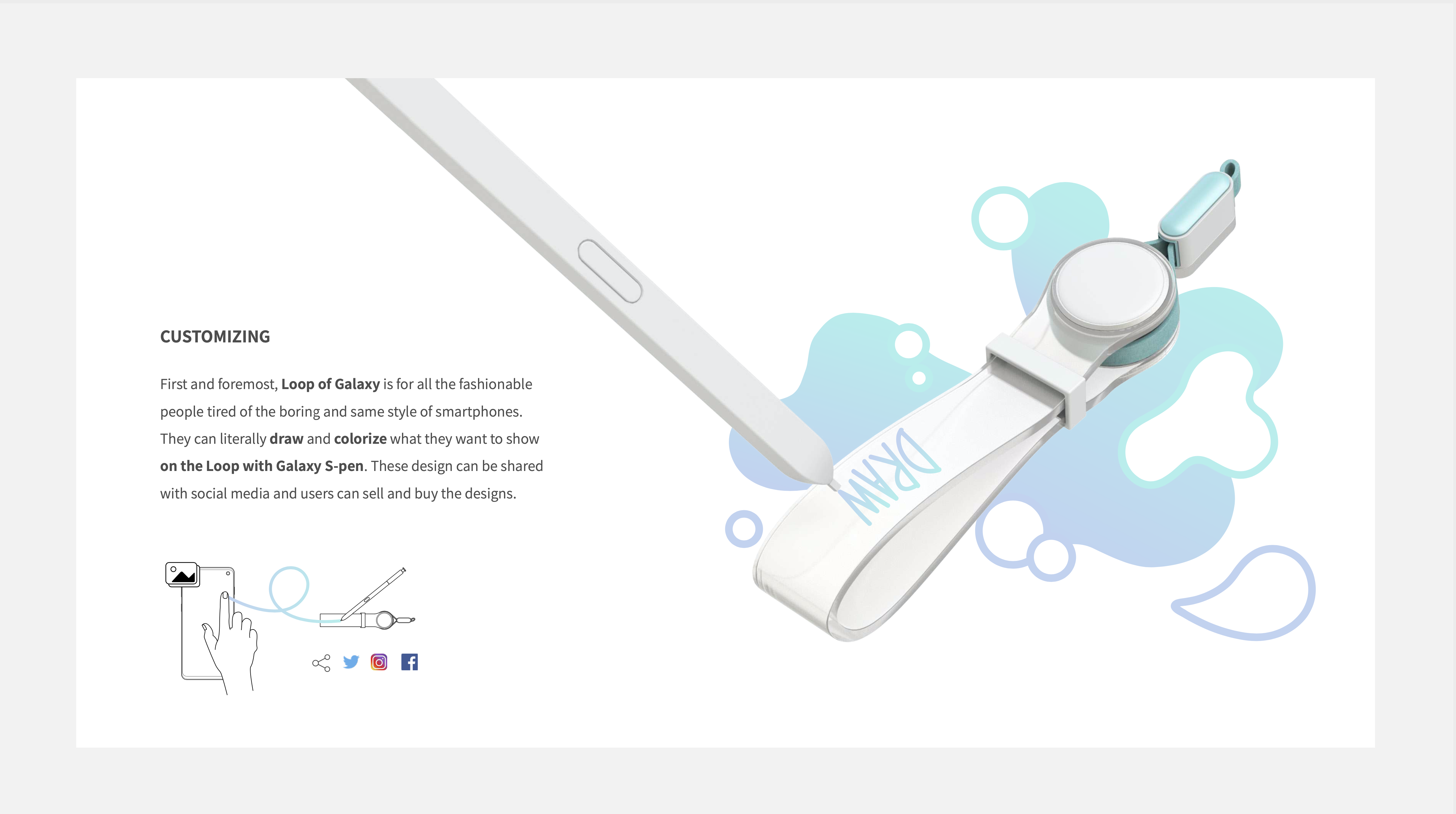 Process



Phone strap market research



Collaborative idea sketch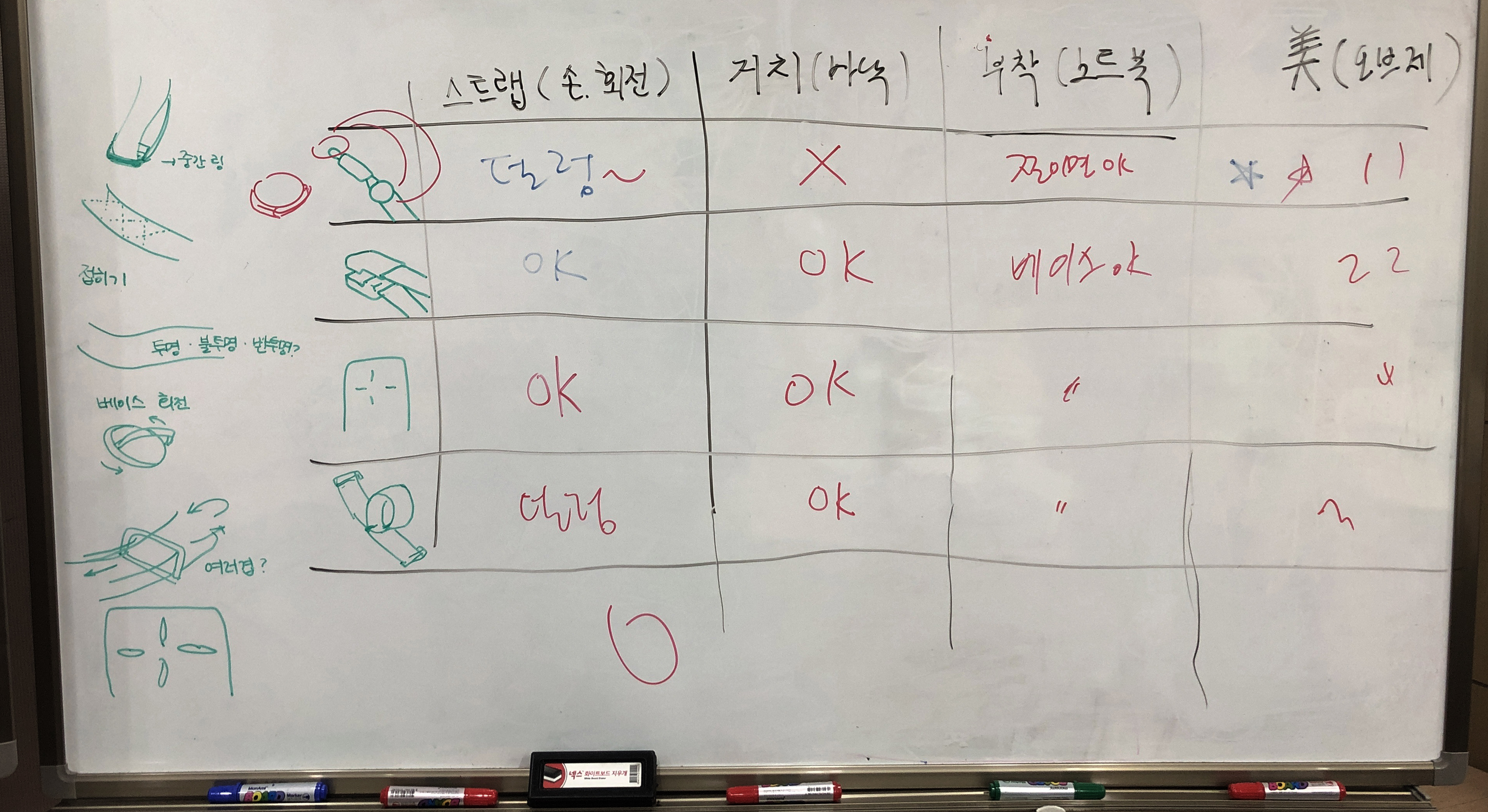 Soft mockups with papers, cardboards, fabrics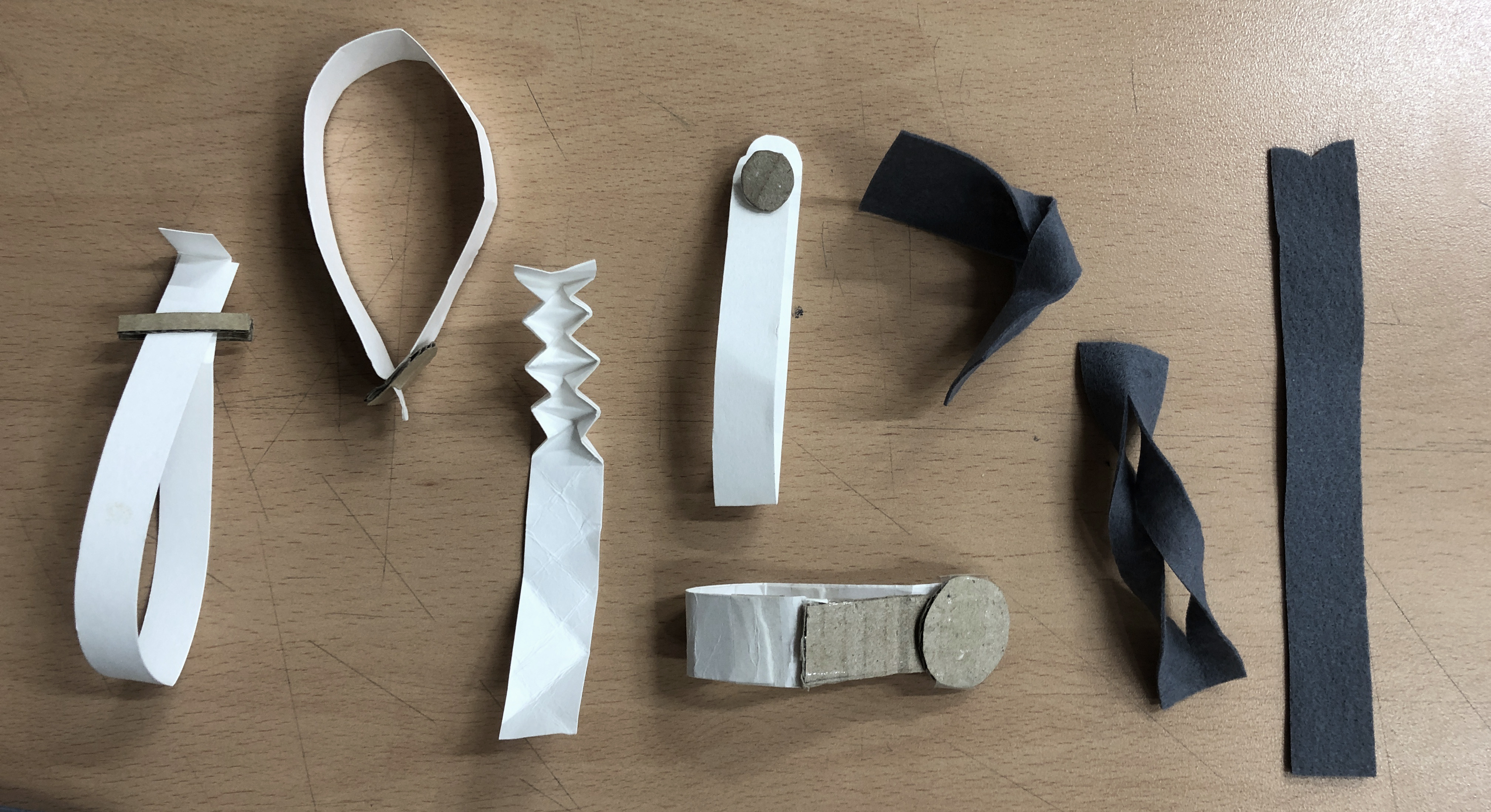 3D Modeling







Color variations






Technical drawings